Tungsten Carbide Taper Bush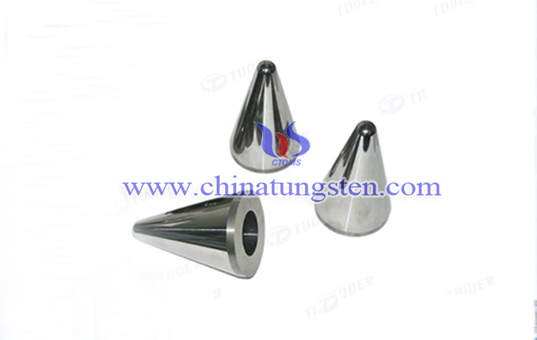 Clamping screw with a flange plate of the vehicle axle is generally at least three or more aliquot taper bush set to compensate the lateral pressure of the fastening bolts. The planar tapered bush fastening pressure is converted into radial pressure bolt studs, bolts, nuts and the tapered bush together, the axle positioning plays a role. Taper bush is usually open on peacekeeping body has a through slot, the time when the fastening nut tightening axial compressive stress bush, bush cone contraction along the sliding flange plate bush seat, so bush contraction in the hole in the stud tightly locked to fill the gap stud and flange plate bush seat between holes.
Tungsten carbide taper bushes installation guide:
1. Clean up and remove the outer surface of the tapered bush bore and tapered, the sprocket cone oil, will taper bush inserted into the sprocket (note the semi-threaded hole and a half to uninstall hole alignment);
2. For socket head cap screws painted oil which is screwed into the thread, but do not tighten;
3. Clean and degrease the shaft surface, along with the sprocket taper bush mounted to the appropriate location; p>
4. In the case of using a key, the key should be first loaded into the keyway;
5. According to the torque shown in the table below with the Allen torque wrench (DIN911) gradually tighten hex ​​screws;
6. Load operation for some time (about half an hour), check to make sure the screws are still working under the appropriate tightening torque;
7. To avoid into ash, should fill the gap at all grease.