Specification of Tungsten Carbide Bush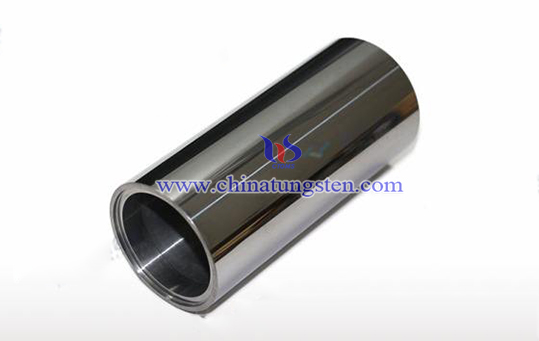 Our tungsten carbide bush, which has good wear resistance, high machining accuracy and nearly perfect performance, are widely used in water, oil and other high corrosion and corrosion resistance pumps.
The specification we can make is OD 10~ 300, ID 3~ 260 and H 8~ 150 mm.We can make various tungsten carbide bushes with complicated shapes. Either blanks or finished products can be provided.
There are many tungsten carbide bush specifications and grades. Chinatungsten Online may also supply according to your prints, but if we have no moulds you should prepay the mould charges, when you get to a certain quantity, we will return the charges as a payment.
| | | | | |
| --- | --- | --- | --- | --- |
| Grade | Density | T.R.S. MPa | Hardness HRA | Performance & application recommended |
| YG6A | 14.95 | 1800 | 92.5 | Fine grain alloy, good wear resistance. Semi-finishing of chilled cast iron, non-ferrous metals alloys, semi-finishing and finishing of hardened steel, alloy steel. |
| YG8 | 14.8 | 2200 | 89.5 | High strength in use, impact and shock resistance higher than YG6, but wear resistance and cutting speed comparatively lower |
| YG10 | 14.5 | 2400 | 91.5 | High strength in use, impact and shock resistance higher than YG6, but wear resistance and cutting speed comparatively lower. Roughing of cast irons, non-ferrous metals and their alloys as well as non metallic materials at low cutting speed.。 |
| YL10.2 | 14.5 | 2400 | 91.8 | Fine grain alloy, good wear resistance. Used for processing hard wood, veneer board, PCB, PVC and metals. |
| G20 | 14.3 | 2420 | 90 | Conventional wear resistance, high bending strength,used for steel alloy etc. |
The detail specification of tungsten carbide bush are following:
| | |
| --- | --- |
| Capability,unit | Tungsten Carbide |
| Content | WC+6%Ni |
| Density(gm/cm3) | 14.50 |
| Flexuraln Strength (Gpa) | 400 |
| Hardness(knoop) | Hv1880 |
| Bending Strength(Mpa/kpsi) | 570/83 |
| Compression Strength (Mpa/kpsi) | 7900/1140 |
| Fracture toughness(Mpa/m1/2) | 12 |
| Thermal Expansion Coeff.1/0k | NA |
| >Specific heat Joule/go 0k | 110 |
| Specific heat, Joule/g | 0.95 |
| Heat resistance(in the air), OC | 900 |