Tungsten Carbide Rod Bush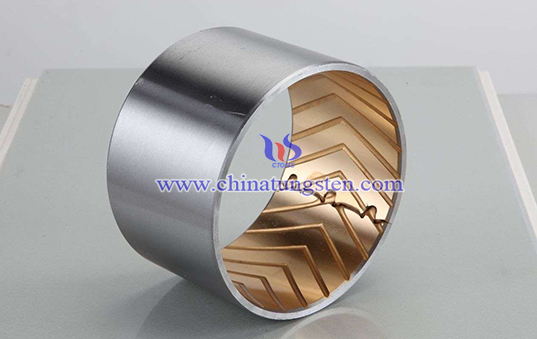 Rod bush with steel backing, sintered spherical bronze powder, a mixture of surface rolling polytetrafluoroethylene (PTFE) and lead by rolling a sliding bearing. Tungsten carbide rod bush has a low coefficient of friction, wear resistance, corrosion resistance and non-oil lubrication characteristics. Use of the product can reduce costs, reduce mechanical volume, avoid biting axis phenomenon and reduce mechanical noise, etc.. Has been widely used in various mechanical sliding parts, such as gear pumps, hydraulic components, pneumatic components, printing, textile machines, tobacco machines, fitness equipment, pallet trucks, micro-motors, automobiles, motorcycles and agricultural and forestry machinery, etc.
Piston engines work force in large and complex, with at pin and pin and connecting rod bushing seat hole, would have worn, the gap becomes larger. If the gap exceeds the limits arising from abnormal sound, you should replace the piston pin, with the gap to restore its normal. Requirements have the right bush bore allowance. Allowance is too small is not easy to a finished product. Approach is: Before bush press-fit, the piston pin and connecting rod bush pilot with, if they can just set into the bush allowance is not on the right sleeve, allowance is too large; later put Songkuang. allowance is too small, should be re-matching.
1. Matching piston pin and connecting rod bush:
In the repair job, when you need to replace the bush, respond rod small end hole to check if a small head bore wear super-standard, out of round or tapered, should be extended to the repair size, together with the increase big rod bush. bush and link for the interference fit, bush and piston pin clearance fit, with a little gap. After assembly, check with experience, one hand holding the piston rod pulled the other hand, check the pin in the bush rotating case, require flexible rotation, feeling no gap, otherwise, should be re-repair.
2. Bush Replacement:
Replace the bush, you must first dismantle the old bush out, preferably with the press.